[Free Webinar] Are you struggling to change your lifestyle? Do you want to learn how to implement sustainable change in your life? Learn how Dr. Radawi at Tri-Cities Functional Medicine can help you reclaim your health.
A lifestyle change can be difficult for anybody. Many of us have the desire to want to change things for the better but, following through on a habit-built lifestyle change is difficult. Some people want to tackle it all in one go while the motivation still exists, but that can be hard to sustain.
So, what should you do if you struggle to change your lifestyle? There are several solutions for you that include an integrative way to keep you accountable and make progress over time. Here's a guide on the role of functional medicine health coaching and how to start change.
What Is Functional Medicine Health Coaching?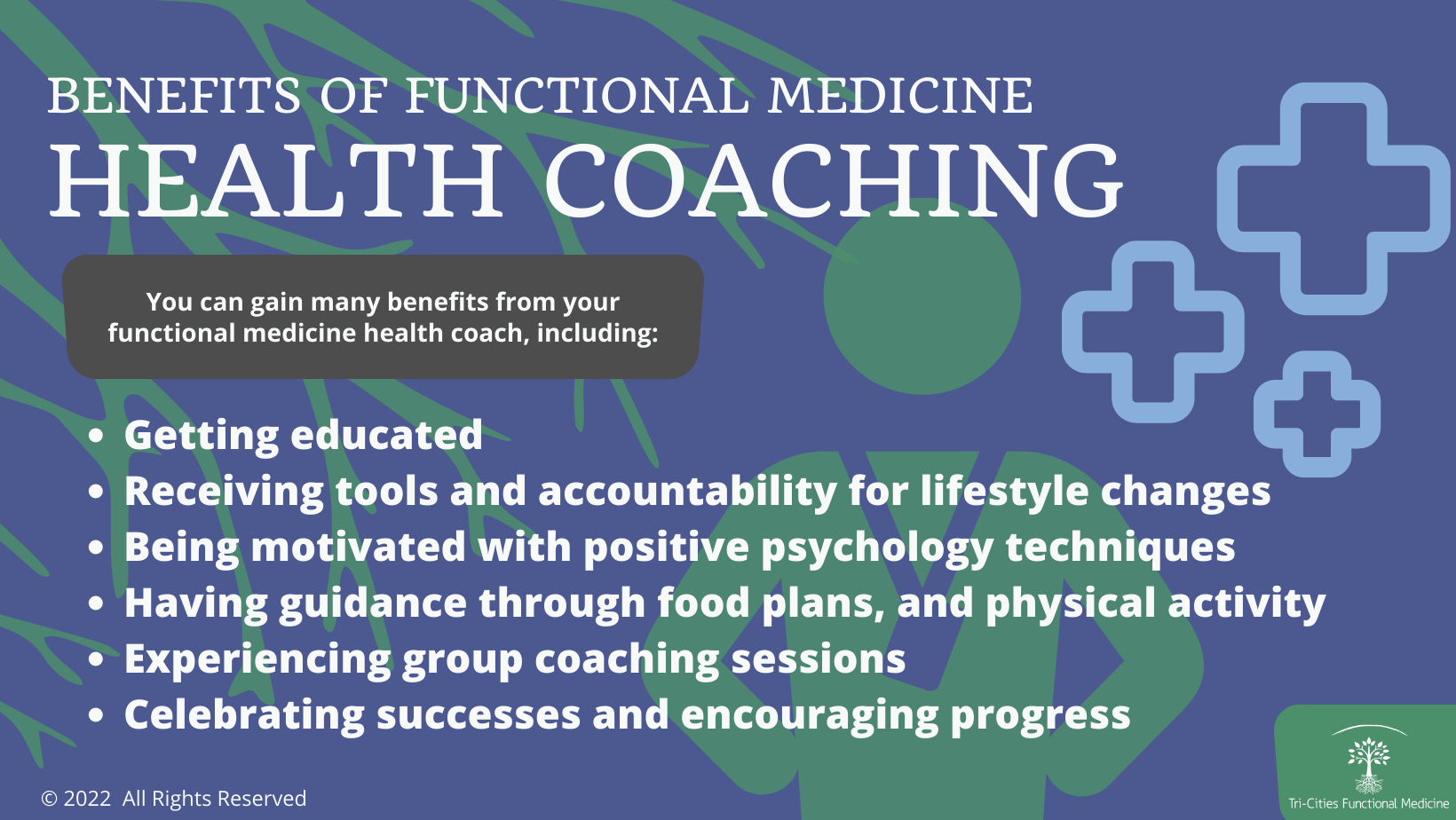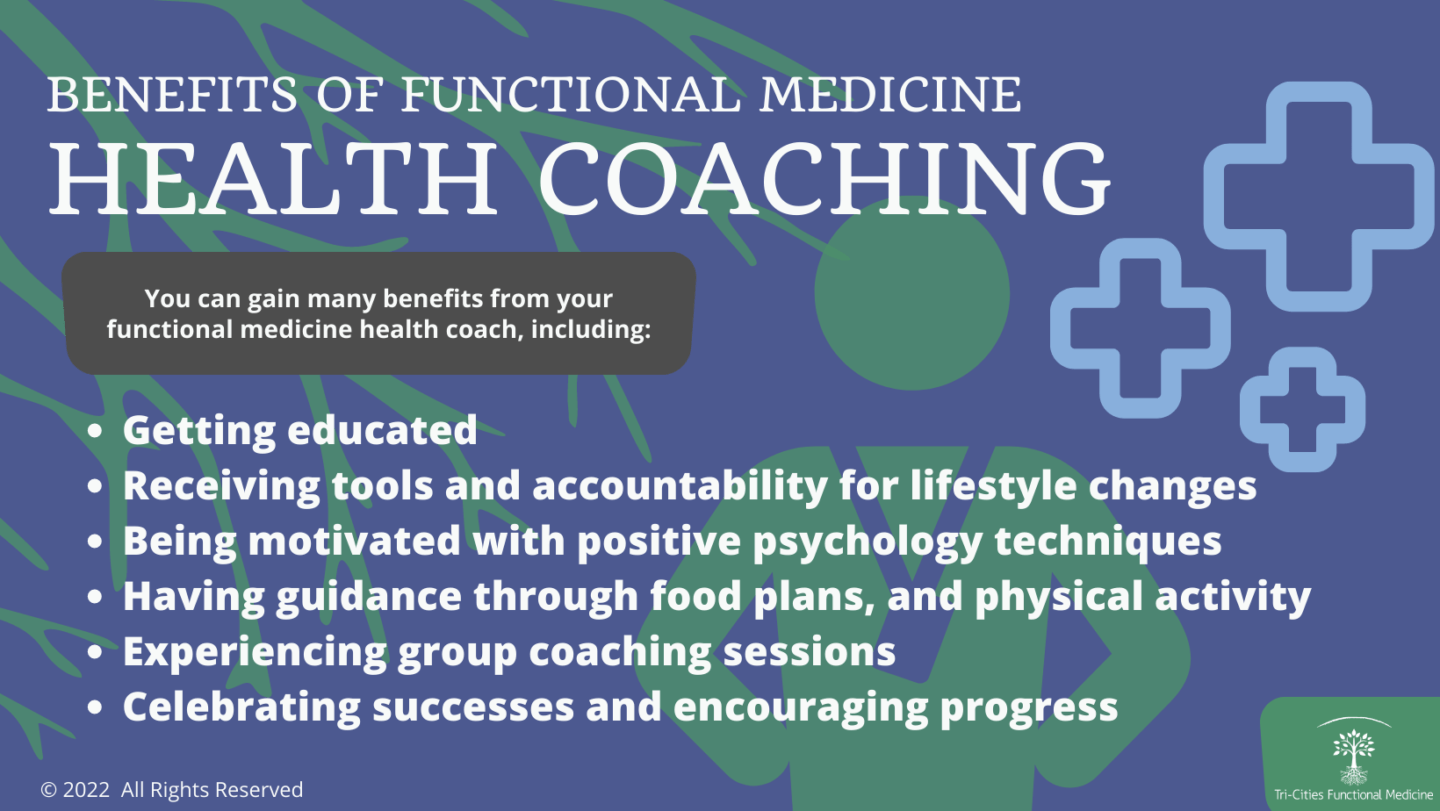 Functional Medicine Health Coaching has a trained professional to help guide you to a healthy lifestyle that avoids fad diets and unsustainable exercise regimens. It's a way to help you stay on track with the healthy lifestyle change you're looking for. Since it can be difficult to change your life without help, your functional medicine practitioner can help you find something sustainable.
You can gain many benefits from your functional medicine health coach, including:
Getting educated and understanding your doctor's plan of care
Receiving tools and accountability when you've implemented new lifestyle changes
Being motivated with positive psychology techniques
Having guidance through dietary changes, food plans, and physical activity protocols
Experiencing group coaching sessions on specific topics that helps you bond with others
Celebrating successes and encouraging progress
Getting life coaching is something that many can do from books, podcasts, or other types of media. However, utilizing the coaching brought by your functional medicine practitioner allows you to have someone you're accountable to besides yourself.
Many lifestyle changes typically involve changing your food or incorporating a good exercise lifestyle to maintain your physical health. These can be difficult to figure out on your own, but with personalized guidance, you can learn how to change your life sustainably. Functional medicine health coaches can help redirect your journey if something isn't going well and find a better method.
Why Is Lifestyle Change Important?
Lifestyle changes can come about for several different reasons. Some people may need to change how they live because they want to be healthier or incorporate healthier habits into their daily life, such as reading.
Then some people face health conditions that would greatly benefit from lifestyle changes. Some Chronic health conditions are obesity, diabetes, autoimmune conditions, chronic pain, and many more. Changing their lifestyle to include eating healthier and exercising regularly can help them improve their health and fight off those conditions. At Tri-Cities Functional Medicine, we don't just include nutrition and exercise though, we take a whole-person approach.
Changing your lifestyle doesn't need to be a daunting task but rather an exciting opportunity to make the changes you want for your life. It's important to continue changing to adapt to the new situation in different parts of your life. And maintaining a healthy lifestyle can help you avoid certain health conditions.
How to Maintain a Lifestyle Change with Functional Medicine Health Coaching
Although the process of lifestyle change can look a little different for everyone, there is a general path you can follow for good habit building. It includes four steps: contemplation, preparation, action, and maintenance. And with the guidance of a functional medicine health coach, you can get guidance through every step.
Curious About Functional Medicine? Learn More: How is Functional Medicine Different Than Conventional Medicine?
1. Contemplation
The first stage of wanting to change your lifestyle includes the contemplation of wanting to change. The path to change has to start with you, which will help it be sustainable. This is the stage where you think about changing and becoming motivated to start.
In this stage, you may experience the following:
Considering change but are not quite ready to start
Believing that your health, energy level, or overall wellness will improve with developed habits
Hesitating because you're unsure how you will overcome the roadblocks that may keep you from starting to change
Getting help in this stage can include talking with your functional medicine practitioner about why you should make lifestyle changes and how this can positively impact your life. This stage takes place prior to or during consultation and before starting a program at Tri-Cities Functional Medicine
2. Preparation
The next stage you'll experience is where you will make plans for change and think of specific steps that work for you. This point is critical for good habit formation since the more specific you can be, the easier it will be to accomplish those steps.
During this stage, you'll experience the following:
Having decided that you're going to change and that you're ready
Having set specific goals that you'd like to meet
Getting ready to put your plan into action
This stage can help motivate you to continue with the change as you've broken it up into small accomplishable goals that reinforce the behavior change over time. When you make big changes too quickly, it can be a recipe for disaster. After a plan has been developed, your functional medicine health coach will come alongside you to help you prepare to begin
3. Action
In the action stage, you act on your plan and make the change you set out to achieve. This can be as simple as eating fruits once a day or as complex as starting a new workout routine. This stage can be exciting at first, and you'll feel proud for following through on your plan.
In this stage, you could be doing things including:
Making eating, physical activity, and other behavior changes
Adjusting to how it feels to eat healthier, be more active, and make other changes such as getting more sleep
Trying to overcome things that sometimes block your success
In this stage, you may find it difficult to stick to your original plan. Some days you may not feel like following through on your healthy lifestyle. While an occasional day off is acceptable, you should continue to stay strong and motivated through this stage.
The action stage can be a great time to use the accountability of your functional medicine health coach. Knowing that someone would want you to continue your healthy lifestyle can push you to stay motivated.
4. Maintenance
The final stage is where you have been accustomed to your changes and have kept them up for more than six months. While some may think this is a difficult stage, the habits can be easy to maintain as you've already created a neural pathway for this behavior. It may even feel weird if you don't follow your healthy habit.
You will be in this stage if you experience some of the following:
Changes have become a normal part of your routine
Found a creative way to stick with your routine
Had slip-ups and setbacks but have been able to move past them to make progress
This stage can be empowering as you've proven that you can make a change. You and your functional medicine health coach can reflect on the progress that has been made to keep you motivated in your progress.
Why Should You Choose Tri-Cities Functional Medicine?
At Tri-Cities Functional Medicine in Tennessee, we value your health and prioritize nutrition and a healthy lifestyle. All our programs include education and coaching through our 5 Pillars of Health which includes nutrition and detoxification, movement and exercise, sleep, stress and hormones, and the mental, emotional, and spiritual aspect of health. We take a whole-person approach. If you're interested in how you can make a sustainable lifestyle change, Tri-Cities Functional Medicine health coaches can help guide you through with support and encouragement so that the changes you make will be long-lasting.
Want to make healthy lifestyle changes? Learn more about how our functional medicine clinic can help you improve your health through functional medicine by taking the first step:
Watch our free webinar to learn about our approach to the brain health issues you are facing.

Schedule a Free Discovery Call

to discuss your health concerns and goals to see if our practice is a good fit for you.
After your discovery call – if we are a good fit, you'll schedule a consultation with our doctor to dive deeper and formulate an individualized treatment plan for you.
Tri-Cities Functional Medicine is located in Johnson City, Tennessee, and serves patients throughout East Tennessee and into Virginia and North Carolina. These areas include but are not limited to: Washington County, TN, Sullivan County, TN, Carter County, TN, Greene County, TN, Knox County, TN, Bristol, TN, Holston Valley, TN, Tri-Cities, TN, Walnut Hill, TN, Elizabethton, TN, Greeneville, TN, Morristown, TN, Blountville, TN, Bluff City, TN, Kingsport, TN, Jonesborough, TN, Colonial Heights, TN, Limestone, TN, Knoxville, TN, Bristol, VA, and Abingdon, VA.